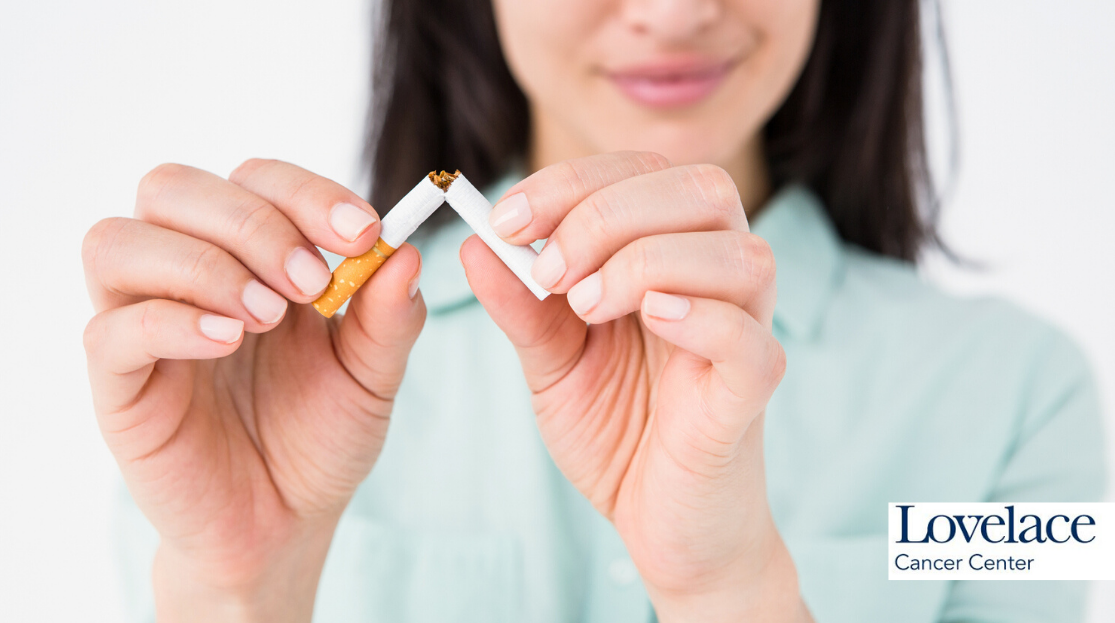 Cigarette smoking is one of the most common (and dangerous) habits to pick up.
It's also the leading risk factor for lung cancer, the second most common cancer among both men and women in the United States. So why is smoking so bad for your lung health? Smoking is harmful to the body from the moment it is inhaled.
"Smoking inflames and irritates the lungs," said Dr. Jeffrey Mazer with Lovelace Medical Group. Dr. Mazer is board-certified in critical care, pulmonary medicine and internal medicine.
"Even one or two cigarettes can cause irritation and coughing," Dr. Mazer explained.
"Smoking can destroy your lungs and lung tissue, and can cause progressive airflow limitations, chronic mucus production, wheezing and predispose patients to recurrent infections."
One in six adults and one in nine youth smoke in New Mexico. The most important thing you can do to prevent lung cancer is to not start smoking, or to quit if you smoke.
If you are a current smoker and need help quitting, please visit QuitNowNM.com or call 1-800-QUIT-NOW. To learn about the lung cancer screening offered by Lovelace Cancer Center and see if you qualify for a no-cost CT scan, request a referral from your primary care physician and call 505.727.3086.