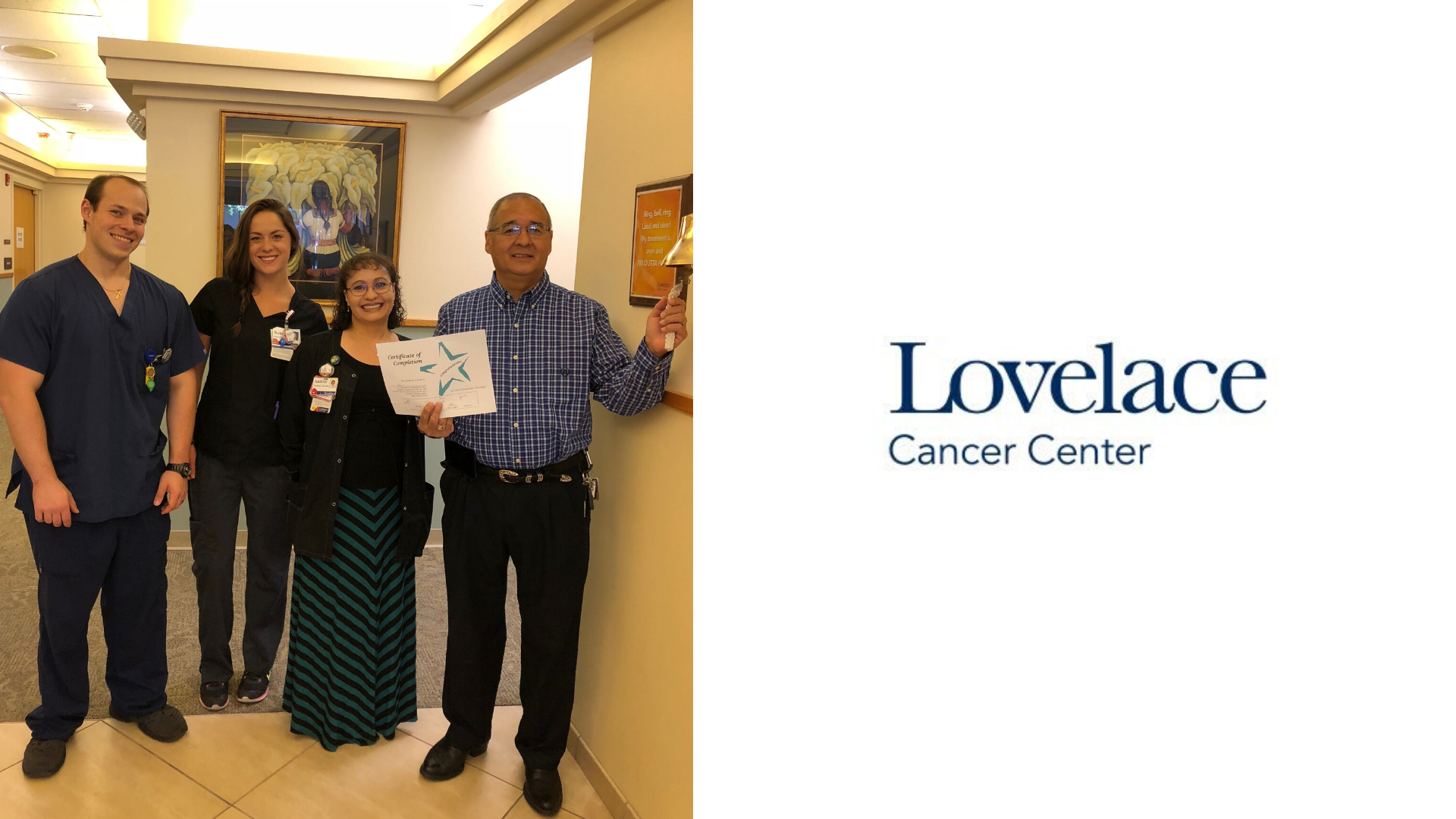 This year Steve Rangel got a call no one ever wants to receive. After getting his prostate biopsied, his urologist called one week earlier than Steve had expected to give him startling news.
"The urologist called me personally," says Rangel. "He said "You got cancer." A phone call you don't want to get. I got cancer in my prostate. He said to bring my whole family with me to the appointment next week."
Hearing the news was a shock to Rangel. Just a couple of weeks before he had gone into his physician's office to have a hemorrhoid taken care of when the physician said he could feel a mass on his prostate. Rangel quickly took his advice to make an appointment with an urologist. He followed the specialist as well, hopping on the option of getting a biopsy.
Two weeks after the biopsy, Rangel brought his whole family into the urologist's office. They were told that from the 19 samples that were taken, 18 came back positive. Almost 90% of his prostate was cancerous. The physician explained what this meant and discussed some treatment options. He explained that he was still young enough to qualify for the surgical option.
"I asked what the other options were just to know," says Rangel. "He wanted me to see the radiologist he works with so I could know the other options."
Rangel was thankful for the opportunity to learn more about what other treatments were available. He admitted being overwhelmed and very much wanting to learn all he could about how to move forward. To see what a radiologist would say, he set up an appointment with Dr. Heyoung McBride at Lovelace Cancer Center.
"I went to go see Dr. McBride - just an awesome lady. Very professional, but more importantly very focused on patient care. She talks to you, listens to you and she doesn't rush the appointment," says Rangel. "She wants to make sure you understand everything. She doesn't care if you ask the same questions over and over. Just awesome."
Dr. McBride told Rangel that yes, one option was to just have the surgery. Another option was radiation. Since he was of course new to this world and having trouble deciding on which option was best for him, Dr. McBride explained the advancements of radiation over the years and exactly how radiation would work. However, there was a problem one other issue.
Rangel's prostate was too close to his rectum, which meant that radiation could cause damage to the rectum. Dr. McBride explained that he would need to undergo a procedure that involved putting a "spacer" between these two points, creating a safe distance.
"I weighed the options and I chose radiation," says Rangel. "Dr. McBride said she could count the number of people who needed to come back after radiation on one hand. That gave me encouragement."
With the decision made, Rangel underwent the spacer procedure, followed by radiation. He came in every weekday for two months for radiation treatment.
"Everybody at the center was very hospitable and nice. The service was excellent. The techs there at the center are awesome," shares Rangel. "I can't give enough kudos and praise to the staff there. They should get all the thank yous for what they do."
Rangel even brought the staff donuts every Friday while he was in treatment. Then, at the end, he got to ring the bell, signaling the completion of his treatment.
Rangel admits that this experience has taught him a lot about taking charge of his health and hopes that everyone, especially men, will make a point to get screened.
"In my case, I felt no physical discomfort. There was no alarm for me to go see a doctor," says Rangel. "I asked how long the cancer had been growing. The doctor said about a year. I had a physical done this year. I'm thinking back that they didn't do a rectal exam as usual. Had they done that, they would have caught it. I'm asking for it now."
Although the treatments are over, Rangel knows that there is still a chance his cancer can come back, so from now on he has promised himself to appreciate everything in his life.
"My life is all different now then it was before. I'm not taking anything for granted. I try not to worry about things," says Rangel. "I enjoy life more. Smell the roses as they say."