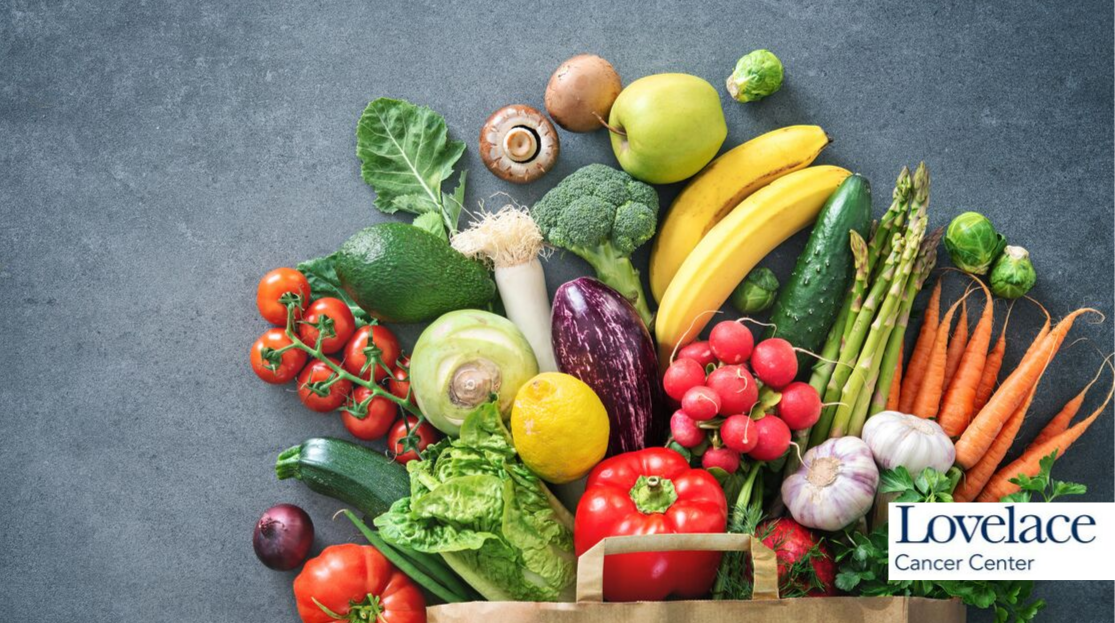 Nutrition matters.
Maintaining a nutritious diet is important for everyone, especially for patients with cancer.
Proper nutrition can promote healing, as well as help patients maintain energy and strength throughout cancer treatments. Eating nutritious foods can help patients experience less toxicities from treatment.
A patient's nutritional needs may vary depending on their type of cancer and treatment. Treatments may involve radiation therapy, chemotherapy, hormone therapy, biological immunotherapy, and/or surgery.
Once cancer treatment is complete, maintaining a healthy diet can help the body heal and offers protective effects for the future.
Depending on a patient's needs, Lovelace dietitians can formulate an individualized nutrition plan to help him or her get essential nutrients and manage a healthy weight.
To schedule an appointment with a dietitian, or for more information, please speak with your provider during any of your scheduled visits or call 505.727.3040 for Medical Oncology or 505.727.6930 for the Breast Care Center.