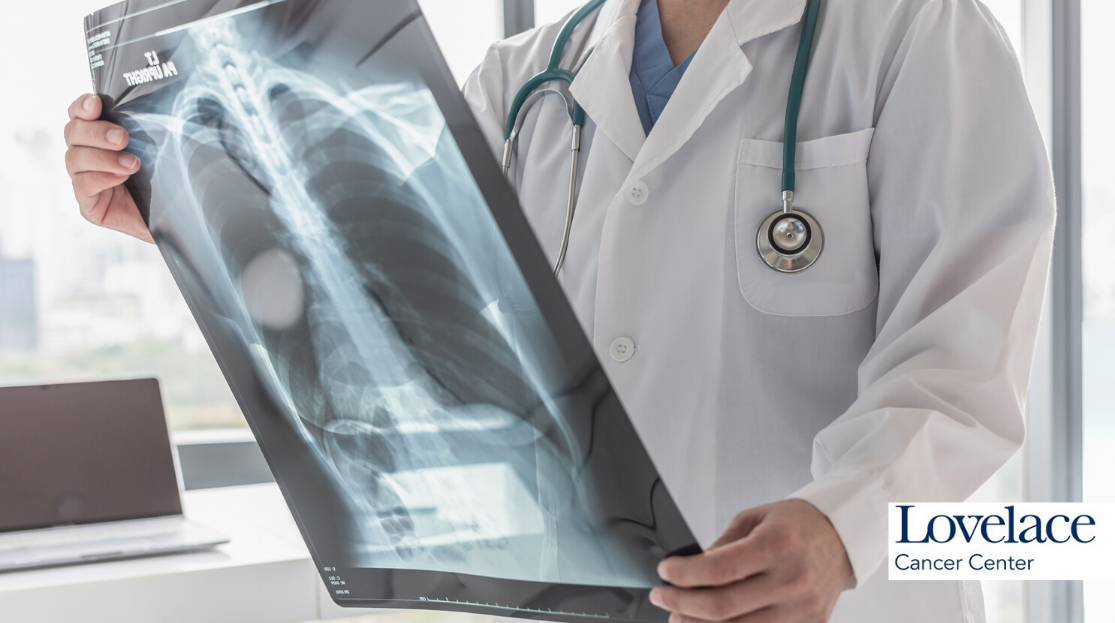 New Mexicans are at risk. We all are— when it comes to lung cancer. Every 2.3 minutes someone is diagnosed with lung cancer.
There is recommended screening test available for lung cancer: a low-dose, computed tomography (also called a low-dose CT scan), offered by Lovelace Cancer Center.
The low-dose CT scan is recommended for people who are current or former cigarette smokers who have quit within the last 15 years, as well as those between 55 – 80 years old who have no known history of lung cancer.
Screening for lung cancer with the annual low-dose CT scan can improve the outcome with early diagnosis.
Is screening right for you? Discuss your lung cancer risk with your doctor.
To schedule your CT scan and see if you qualify for a no-cost CT scan, request a referral from your primary care physician and call 505.727.3086, or fill out the form here.