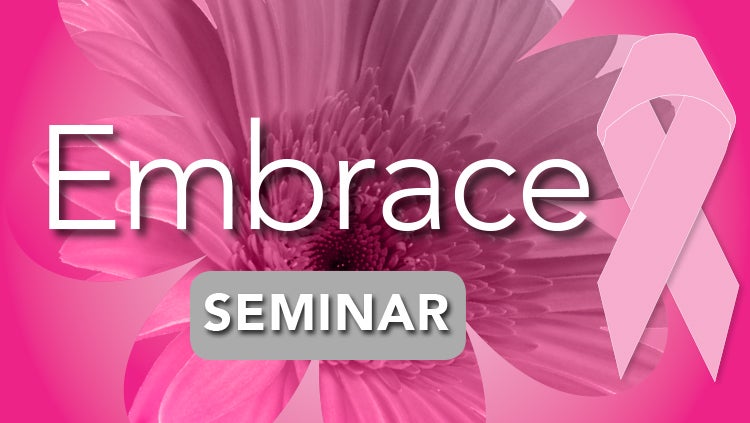 Did you know Lovelace Women's Hospital Breast Care Center has a supportive program for cancer patients and survivors? "Embrace" is a program with the mission to provide nurturing support throughout the cancer care continuum of our patients in order to ensure that quality of life is maximized by providing outstanding medical care, up to date education, access to local and national resources and critical emotional support. Embrace hosts monthly seminars with the goal of supporting and educating patients on various topics covering the cancer care continuum. February's seminar, "Reclaiming your Sex Life", hopes to provide our cancer patients and survivors with a safe space to talk about their challenges and find ways to connect with themselves and their partners. People of all genders, relationship statuses and sexual orientations are welcome to attend. The speaker, Molly Adler, LMSW, ACS, is a board-certified sexologist.
"The goal of this seminar is to acknowledge that many people dealing with cancer are told that sex and intimacy should be the least of their worries, but sex matters," shares Molly. "Whether you are in a relationship or single, it's important to feel good in your own skin and enjoy pleasure. During this seminar, I will discuss low libido, painful sex, lack of lubrication, fatigue and body image."
Molly also explains other topics she will focus on during the seminar and share how she encourages patients through several challenges they face:
"Problem Solving: A lot of individuals do not use lubricant. Some women don't think they need it or think something is wrong with them if they use it. The truth is a vast majority of people with every kind of health status benefit from lubrication. People feel like, 'If you love your partner, you won't need it,' but the fact of the matter is there are all kinds of things that affect lubrication for sex. A lubricant is one of the best ways to improve your sex life, no matter your situation or health status. I hope to normalize some of these tools that make sex even better.
Relaxation: I encourage people to think about how they like to relax, because you need to be relaxed before you can be turned on. If you are super stressed or nervous, you need to figure out how you can relax first. I try and encourage people to learn what works best for them, so I will also share some relaxation techniques at this seminar. My approach with my work is very mindfulness-based. I share mindfulness strategies for not getting stuck in your head or anxious about how things are going. I'm trying to help people feel relaxed and present. Everyone can experience stuff floating around in their head that can take away from having a good time, such as nervousness, performance anxiety or whether they look sexy to their partner. Many people experience that at some point, but it may be more likely if your body has been through cancer treatments or has changed, for example, due to a mastectomy. So we will talk about different strategies to help with body image as well.
I have been teaching sex education for 15 years, and what I hear a lot from cancer patients is that their bodies feel very 'medicalized' now. They have been poked and prodded so much; they don't feel like it's their body anymore. Or there are such negative associations with different parts or scars on their bodies where there is or has been pain. I encourage them to let themselves love those parts and let their partner love those parts, if they are in a relationship. It's a very vulnerable, but courageous and important task. To give love to the parts of your body that have been hurting or really letting yourself receive that touch, whether that be on your own or with your partner, is important. It may be one of the toughest journeys, but it can be life-affirming to get back to loving your body and not feeling like it is your enemy."
Molly Adler is a licensed master social worker and board-certified sexologist with the American College of Sexologists. She is a therapist at Healthy Families of Albuquerque focusing in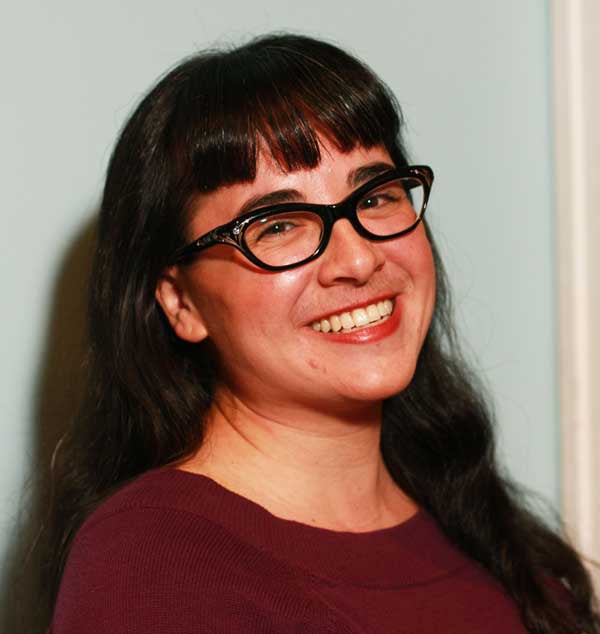 sex therapy and couples therapy. She enjoys working with clients on sexuality and gender issues, intimacy, relationships and life transitions. Molly believes in a holistic approach to wellness through personal empowerment. Her approach is collaborative and interactive, encompassing mindfulness, somatic approaches, attachment theory, multicultural feminist approaches, and psych education.
In 2007, Molly co-founded Self Serve Sexuality Resource Center, New Mexico's first women-run, education-based, award-winning, sex-positive shop. Currently, Molly is the co-chair of the LGBT Task Force of the National Association of Social Workers New Mexico (NASW-NM). She offers training on lesbian, gay, bisexual, transgender and queer (LGBTQ) issues, sexuality and cultural humility in mental health. Molly has presented at Harvard, Tufts, University of New Mexico, the New Mexico Conference on Aging and the NASW-NM Conference.
The Lovelace Women's Hospital Breast Care Center seminar, "Reclaiming your Sex Life", will be held on Tuesday, February 21, in Auditorium A at Lovelace Women's Hospital, and will begin at 5:30pm. For more information or to RSVP, please call 505.898.3030. The seminar is open to breast cancer patients and survivors.
If you are unable to attend this seminar, but would like more information on this topic, Molly encourages women to visit this website - //www.drannekatz.com/2015/02/02/do-oncology-care-providers-talk-to-women-about-sexuality/.